Latest
Please join us for a studio showing of Yvonne Chartrand's latest work "Eagle Spirit" on Friday January 16, 2015 at 3pm.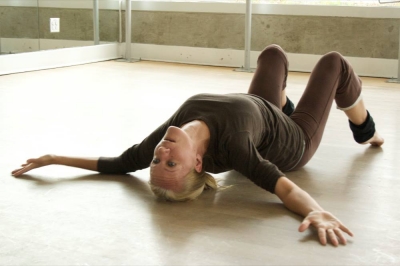 Location: The Dance Centre, 677 Davie St. Vancouver - Judith Marcuse Studio
Compaigni V'ni Dansi presents the 9th annual Louis Riel Day Celebration on Saturday November 15 at 7:30pm.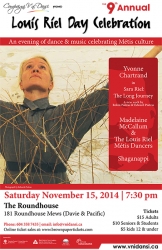 This evening celebration honours Louis Riel, an inspiration for the resilience of the Métis nation. 
We are delighted to feature Artistic Director, Yvonne Chartrand, in Sara Riel: The Long Journey - a new work by Robin Poitras and Edward Poitras. Sara is a contemporary dance work set within a visual installation and explores the life of Sara Riel, sister to Louis.