Latest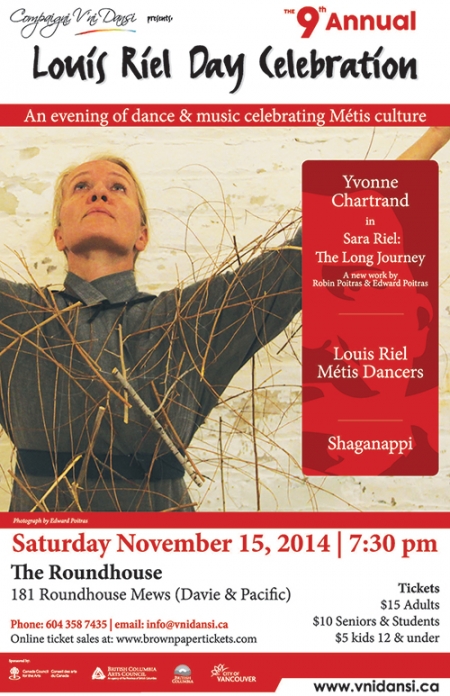 Compaigni V'ni Dansi presents the 9th annual Louis Riel Day Celebration on Saturday November 15 at 7:30pm.
This evening celebration honours Louis Riel, an inspiration for the resilience of the Métis nation. 
Company Artistic Director, Yvonne Chartrand, just finished up 2 weeks in studio creating new solo work Eagle Spirit. With the inspiring dramaturgical work of renwoned dance artist, Lee Su-Feh, Yvonne is exploring themes of death and rebirth in this contemporary dance work inspired by the passing of her mother. 
Yvonne and Lee will spend another 2 weeks in studio in January 2015 when we look forward to inviting you to a studio showing of the work.